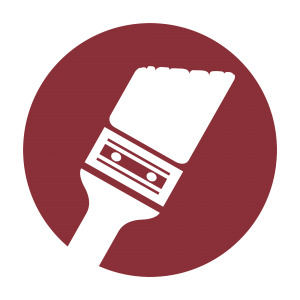 Exterior Painting
Interior Painting
Kitchen & Bathroom Cabinet Painting
Wallpaper Removal
Garage and Basement Concrete Floor Prep and Coatings
Popcorn Ceiling Removal
Beautiful neighborhood, lush trimmed landscaping, precisely designed architectural elements…. very long days in the office providing the resources so you can take pride in your home.
…and yet, something's not quite right.
The canvas is well constructed, but the finish coat, crisp lines, complimenting and contrasting colors are poorly thought out, haphazardly specified, and unprofessionally applied.
Or maybe it started out looking good, but very quickly faded into shabbiness.
Worse than shabby, you know your most expensive investment is no longer being protected from the harsh Georgia weather.
On the outside – an unrelenting beating from the sun, pounding rain storms, bullet like hail, driving winds, and our annual ice storm.
On the inside – interior walls and trim are messy and nicked from kids, pets, accidents, and rearranging the furniture.
Besides, baby blue and canary yellow went out of fashion many years ago.
It's Time For a Transformation.
Our material specifications are researched and matched to meet your needs.

From preparation to finish coat, our processes are precise.

All our people are expertly trained, knowledgeable, and professional.

You, your family, and your property are protected by comprehensive worker's compensation insurance, liability insurance, and property bonding.

Over the past 20 years, Verge & Associates has transformed thousands of homes in the Atlanta area.
Siding, stucco, brick, wood or synthetic trim, metal, and concrete – we've meticulously prepared and painted them all.
Walls, ceilings, trim, kitchen and bathroom cabinets, stairway railings and balusters – all coated with highly durable, sheen appropriate, low VOC premium paints. Crisp lines and smooth surfaces.